Summer Breaks call for a vacation! Looking to get away from the heat and humidity this summer but aren't sure where to head to? Here I bring to you some of the most popular summer destinations across the globe.
1. India

Thought of starting the list with my own country! India, as well-known, is a land of diversity in culture, traditions and terrains. It brings to you a wide variety of choices for places to visit this summer. From its snow clad mountains to the beautiful Kashmir valleys to sun soaked beaches, tea gardens of the Western Ghats and the hill stations of Shimla and Munnar, you can pick one from the amazing destinations that India offers for a memorable summer break this year.
Also Read: 10 Amazing Summer Holiday Destinations in India
2. Bhutan
Wedged between India and China, Bhutan holds to be another pristine destination to explore this summer; for adventure, nature and traditions. Known for its spirituality and of course, for its preserved ancient Buddhist traditions, this Land of Thunder Dragon is blessed with daunting Himalayan mountains, unspoiled landscapes, temples of lamas dressed in maroon robes and the absence of much 'crowd' tourism. Tourism in Bhutan offers you to explore its history and culture, engage in its trekking and adventure excursions or immerse in its nature tours. You may opt for what interests you the most. Some must visit places are Punakha, Thimpu, Dochu La Pass, Gangtey, Wangdi Phodrang, Trongsa and the popular monasteries.
3. Iceland
Iceland is one of the most unique destinations on the globe. This magical island boasts of having the most dramatic natural scenes on the planet. It is a land of pristine nature, gleaming white glaciers, black sands, rugged lava fields, blue hot springs, breathtaking green valleys and vibrant culture. When on a trip to Iceland, you must not miss witnessing the Blue Lagoon, Jökulsárlón and Laugardalur Park.
4. Switzerland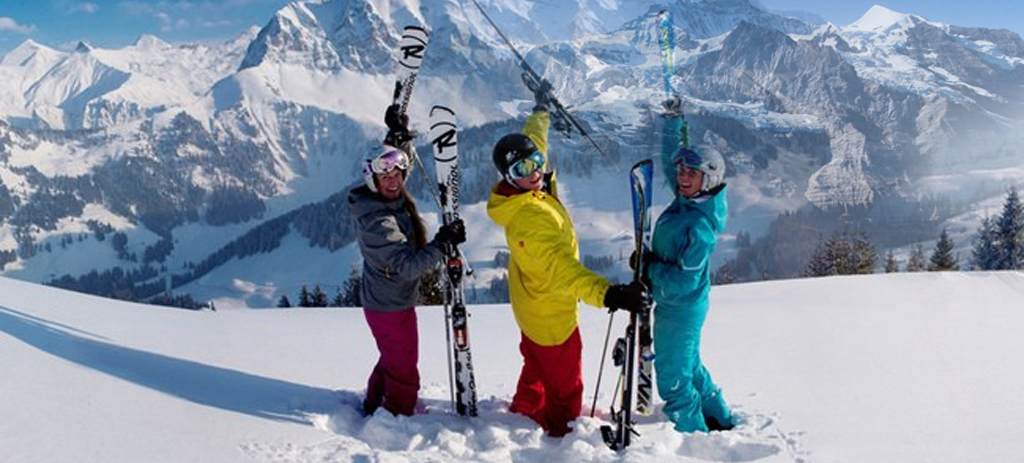 Nestled amidst the Alps, Switzerland is a paradise offering 360 degree round scenery that will keep you spellbound. Its numerous lakes including Lake Geneva, that is one of the largest lakes in Europe, add to the beauty of this picturesque country. Blessed with high-tech urban efficiency, the fine land of Switzerland has everything ranging from the beautiful Swiss mountains to idyllic alpine meadows, cowbell echoes, Zurich art galleries and Zermatt's ski resort, that together make it a perfect tourism destination. Switzerland also tops the list of the most sought for honeymoon destinations in the world.
5. Germany
Germany lets you explore a perfect mix of medieval towns tradition and cosmopolitan cities modernity. You can engage yourself in exploring Bavaria's splendid baroque palaces, Hamburg's cool HafenCity, historic Berlin sites, top-notch museums and contemporary art galleries. Don't miss a visit to the Alte Pinakothek, East Side Gallery and the Porsche Museum that are the most popular tourism fascinations in Germany.
6. Ireland
Being a land of green pastures and heavy rain, Ireland is a relief in these hot summers. You will get to meet some of the friendliest people on the planet here, who will contribute in making your trip even more enjoyable. Ireland surprises all tourists with its unparalleled scenic beauty, lush greenery, Norman castles, empty beaches and summer waterfalls.
7. Scotland
There is nothing like experiencing the astonishing variety of little Scotland. Even after being small in area, Scotland hosts variety in every aspect from landscapes to dress. You can explore diversity in its landscapes – from highlands to lowlands, from lush woodlands to windblown moors and from North Sea to Irish Sea. You must put your steps at the gloriously noble city of Edinburgh, the Victorian powerhouse of Glasgow, the golf experts' site of St. Andrews and the art galleries of Kelvingrove and McManus.
8. Wales
Wales is an abode to several dramatic national parks, unspoiled coastlines and majestic medieval castles. If you are a wildlife enthusiast, you must not miss an excursion to the Pembrokeshire Coast National Park and the Snowdonia National Park. Wales is much like its neighbours, Scotland and Ireland, in terms of its ancient history and ingrained Celtic culture but, it yet receives a distinct horde of visitors – that makes it a unique travel destination!
9. Italy
Italy is a country of one of its kinds. It has a special charm to attract tourists and make them return to it again and again. Along with offering stunning castles, breathtaking art and architecture, sun-kissed olive groves and vineyards, spectacular historical ruins, gleaming waters of Lake Como and sparkling Mediterranean Sea, Italy also serves you with some of the world's best cuisines and wine. The all time vibrant cities like Rome, Florence and Milan welcome you with elegant museums, restaurants and shopping centers.
These are 9 amazing places to visit with your family or friends this summer! In case, your place of choice does not make to this list, mention them in the comments below. I'll add them in the list for everyone else to read! Also, don't forget to share your summer break plans with me. Stay tuned, keep reading, keep sharing and let smiles shine… 🙂