Hi Folks!
Do you remember – Back in February, I discussed about how 'Being in Love is a Choice'… (if not, have a look at that too :p ) n today am here to share – "Another Big Secret of Life"…
Not just Love but, almost everything in your Life is influenced by your own Choices!!
No doubt, Life brings you many unexpected moments, demolishes many of your plans, takes you to places you never dreamt of, teaches you harsh lessons and does a lot more to your soul, mind and body. But still, it's you who decide, how to react to anything and everything that Life brings to you… n these Choices that you Make, Make all the Difference in your Life!
Happiness is an inner feeling and being happy is a choice! There's going to be stress in life and there are going to be bad experiences, short comings, failures and heart breaks but, YOU with your own will, can choose to keep your hopes high, pick yourself up and keep moving ahead with happiness in heart and a pretty smile across those lovely lips 😉
Happiness! This is what each one of us craves for. It is the end goal of everything that you do. It is for achieving happiness that you study, go to college, learn new things, serve like slaves at your office during those workload days, get married, book your new car or build your own house; isn't it?
All that you do is because at the end you want to be happy!
But, there you forget – Happiness is not a Destination. Rather, it is a Journey. It is a Choice that you have to make each day, each moment, right NOW.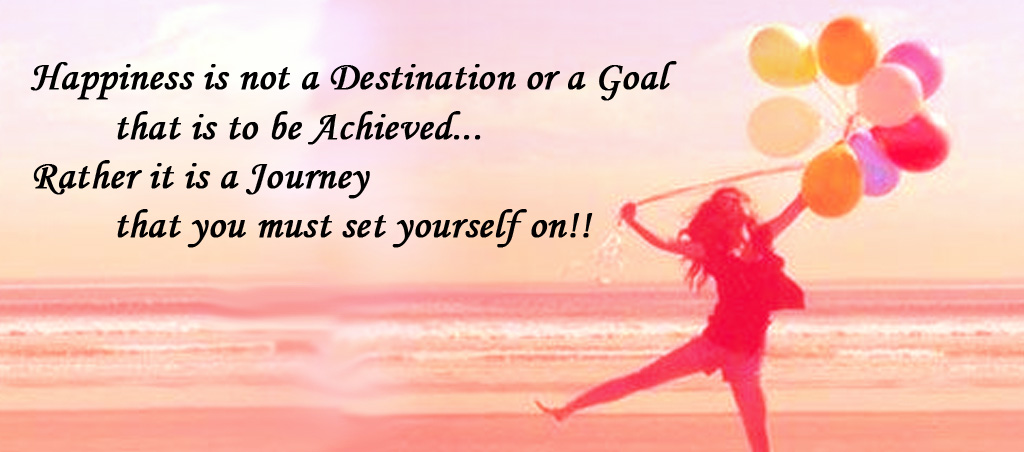 Aspire to be better. Possess a better home. Have a better job. Build stronger relationships. There is no harm in putting your energy into becoming better. But, don't confuse these for Happiness because happiness is not in a bungalow, neither in a 25 lakhs salary package; happiness is in you.
Remember, while you Complain about your 6 months Old Shoes,
there Passes the Lame Beggar Singing Merrily down your street!
Be happy just now,
because you are alive.
because you are reading me here, which not many can.
because there is someone in the world who is in love with your smiles.
because you know how an ice cream tastes.
because you have loving parents waiting for you at home.
because you have that 4 a.m. friend who cares.
and many more because(s)…
You know what to do now. Choose your own happiness, your own definition of success, your own family and friends, your own home, your own city. Because, after all, it's Your Life, Your Choice!
So, What is Making you Happy today? Is it my post? your friend? or the beautiful sky? Do share your stories in the comments below… I'll be waiting to hear from you…
n Don't miss a post from me:) Stay tuned, keep reading, keep sharing and let smiles shine:)