January is the month of resolutions, building up strategies and plans for your personal as well as professional life. The key idea behind each resolution you make is to grow into a better individual with a better personal and professional life.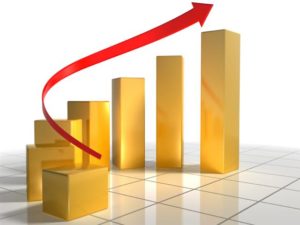 Focus on bringing in a "good change" this year. If you are a business owner, your resolutions for 2015 must be including something about how to make your business grow better? As an entrepreneur, make sure you do not miss these 6 best ways to make your business grow better in the list of your 2015 resolutions.
Don't Crave for Perfection
Perfection is a myth! Chasing perfection will only end up killing your time that you are already running short on. As an entrepreneur you just can't afford to spend your entire day on making a PERFECT design or proposal. Realize the importance of every single minute that you have and vow to focus on doing your amazing best in the least possible time. Your clients will love to get impressive and concise designs that you deliver in time using the best of your skill set.
Never Stop Learning
There is no limit to how much you can learn. I am not asking you to go back to college and get another professional degree. All you should do is keep looking for what is lacking in your skills and what is the growing trend in your industry ranging from the new update in the software that you use to the latest techniques being evolved.

Make sure that you keep updating yourself with whatever new is being incorporated. Attend workshops or read books on being a better manager and entrepreneur. Hone up your skills using the variety of tutorials available online. Keep learning, keep growing!
Make some "Me" time for yourself
It is extremely important to find some "me" time in your schedule. You can spend your "me" time meeting friends, rejuvenating in a spa, glaring at the ocean waters, sitting at the roof, joining a dance class or may be anything, whatever you like to do the most. Make your happiness and wishes one of your priorities. There is no point of achieving success while being in need of a psychiatrist, right???
Don't Drag things
What you need to do, you need to do! Stop dragging things for tomorrow. Whether it is about making an important decision, signing up a new partnership, cancelling something or firing someone, do it today. Obviously, do it only once you have analyzed all pros and cons for the same. But, do not longer things since tomorrow never comes. All that you have is today!
This is one thing I strongly need to work on… Will try my best to get rid of my habit of longing things this year. Choose what's yours? and start working for it.
Network and Market
You need to do this every day. Meet new people, network with like-minded people and master the art of communication. Market your business each day through a variety of means that includes using internet tool as well. Smart marketing can do wonders to your business growth.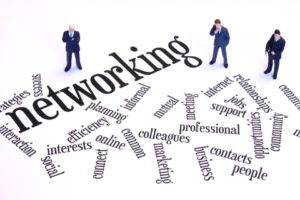 Set Short Time Goals
It is usual to lose track of what you are actually heading towards while getting caught up in your daily tasks and deadlines. Set specific goals about what you plan to achieve say in a month's time or so and make sure you achieve them in time. This will help you not lose track and bring you closer to success.
Share your business resolutions 2015! Stay tuned, keep reading, keep sharing and let smiles shine…